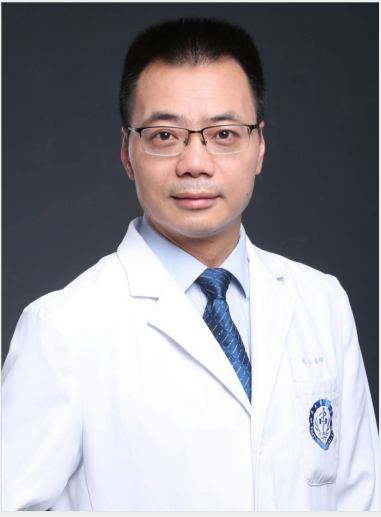 Expert Introduction
Xiang Li, professor, chief physician, Doctoral supervisor, working in the Department of Urology, West China Hospital, Sichuan University, majoring in urological male reproductive system tumors.Currently, Prof. Li is the deputy director of Department of Urology, West China Hospital, Sichuan University; member of Urological Oncology Working Group and Robotic Working Group, deputy director of the International Exchange Committee of Chinese Urological Association; member of Chinese Anti-cancer Association Genitourinary Cancer Committee; deputy head of Chinese Kidney Cancer Working Group; the deputy head of Urological Oncology Working Group of Sichuan Urological Committee; vice-chairmen of Sichuan Anti-cancer Association Genitourinary Cancer Committee; vice-chairman of Sichuan Society of Andrology.As a member of the Urological Oncology Working Group of the Chinese Urological Association since 2005, Prof. Li has extensive experience in the diagnosis, surgical treatment, and management of urological diseases, especially in urological and male genital tumors. As a writing group expert, Prof. Li participated in the edition of Chinese guidelines for the diagnosis and treatment of prostate cancer and penile cancer. Focusing on the molecular pathogenesis of urogenital tumor, Prof. Li has directed several projects funded by the National Natural Science Foundation of China, provincial and municipal scientific research funds.Every year, Prof. Li enrolls 1-2 doctoral and master students majoring in Urology (the direction of urological male genital tumor). Basic and clinical research of urological male genital tumor is the direction of scientific research cooperation.E-mail: xiangli.87@163.com
Practical Significance of "Expert Consensus on Genetic Testing in Chinese Prostate Cancer Patients" in the Individualized and Precise Diagnosis and Treatment of Prostate Cancer
Chinese Anti-cancer Association Genitourinary Cancer Committee published the first edition of "Expert consensus on genetic testing in Chinese prostate cancer patients" in 2018, the Committee updated the expert consensus in July 2019, in order to further standardize and guide the individualized and precise diagnosis and treatment of prostate cancer, especially for the special pathological type, metastatic prostate cancer, and castration-resistant prostate cancer (CRPC), etc.
In recent years, in the field of tumor therapy, with the in-depth study of molecular pathogenesis, new target drugs for different molecular targets have emerged. Additionally, since the discovery of multiple immune checkpoints that mediate tumor immune escape, various new immunotherapies are emerging that restore and enhance effective anti-tumor immunity through immune checkpoint regulation. The candidate populations, which can benefit significantly from new therapeutics and clinical trials, are often the subgroups with specific molecular targets and related genetic mutations or specific genetic backgrounds. In clinical individualized treatment decisions, genetic testing based on Next Generation Sequencing (NGS) is required for screening, avoiding ineffective treatment and overtreatment, as is the case with prostate cancer. For example, in metastatic CRPC (mCRPC), the patients with homologous recombination repair deficiency may benefit from PAPB inhibitor (Olaparib) and platinum-based chemotherapy. Immunotherapy with PD-1/PD-L1 immune check-point inhibitors has limited benefit in unscreened prostate cancer patients, but it can improve the survival of prostate cancer patients with DNA mismatch repair defects and high microsatellite instability. Of course, for the patients who may have driver gene mutations (with a family history of prostate and breast cancer, Lynch syndrome, etc.), genetic testing based on NGS also can help predict the risk of disease onset and progression. The above genetic testing is beneficial to change the traditional treatment strategy of prostate cancer and has clinical practical value.
In addition to AR signaling pathway, homologous recombination repair and DNA mismatch repair-related genes, the molecular pathogenesis of prostate cancer also includes PTEN, TP53, Rb and other tumor suppressor genes, PI3K, MAPK, WNT and other signaling pathways, and involved in cell cycle change and chromosome remodeling, etc. Aimed at the above mechanisms, there is still a lack of target drugs that can apply for clinical practice. The importance of gene mutation detection and whether it can assist in risk prediction of progression, treatment options and efficacy evaluation, require further studies and clinical validation.
The 2019 updated expert consensus emphasizes that genetic testing for prostate cancer patients should be based on the best available evidence to identify the target population that are actually clinically beneficial and potentially beneficial; it is also necessary to determine and screen a reasonable capacity of Panel according to the different genetic background and testing purpose, so as to reduce over-testing and avoid the abuse of genetic testing. Based on standardized testing procedures, quality control and interpretation of results, it is proposed that multiple centers jointly create and improve gene detection database of Chinese prostate cancer, and fully summarize and interpret the relationship between gene mutation lineage and prognosis and efficacy through long-term follow-up. For the individualized and precise diagnosis and treatment of prostate cancer, it can not only promote the development of relevant research but also has realistic significance to guide clinical practice.
(
2019-10-25
Visited:

126
)